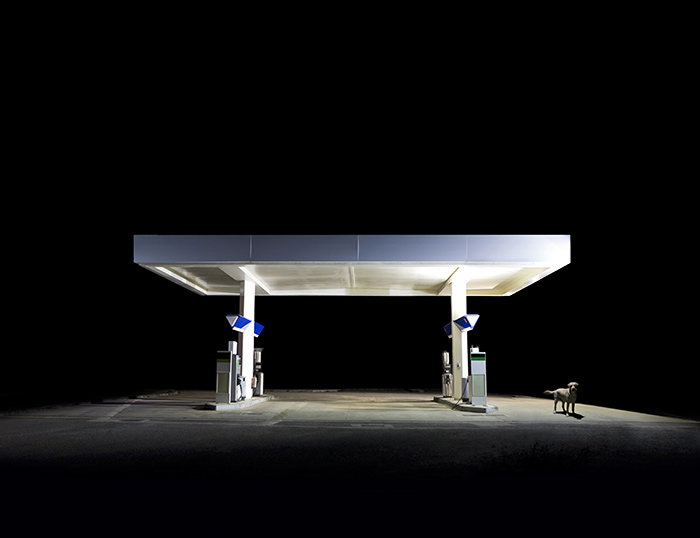 25 Oct

Protect Me. Cristina Fontsaré

9]
From November 8th to 30th  2013
Centro de Arte La Recova -Sala anexa Plaza Isla de la Madera, s/n
Tel: 922 609 412. Horario: M-S de 11:00 a 13:00 h y de 18:00 a 21:00 h D de 11:00 a 14:00 h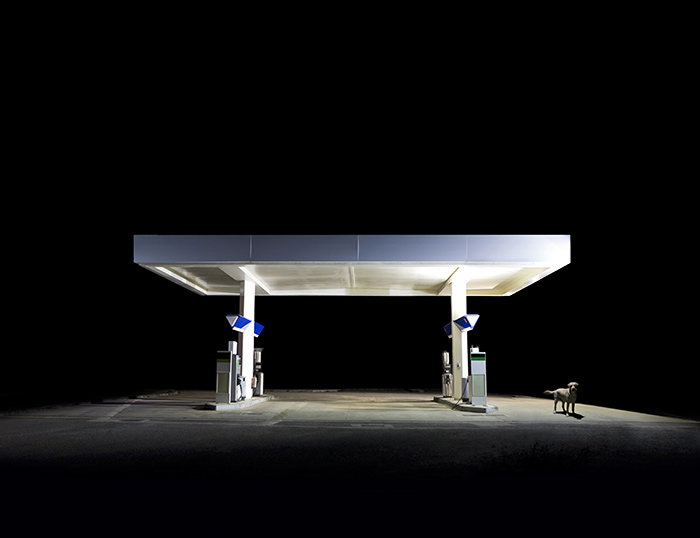 Cristina Fontsaré
Cristina Fontsaré's work is closer to fantasy than to documentary. Here the footsteps of a present reality and those of a desire that has long been announced are brought together. The real and the imaginary live together in harmony among the shadows, from which disquieting presences emanate whether in a petrol station, by the side of the road, on a well-lit roundabout or facing a solitary building.
By causing that happy encounter between the experienced and the imagined, the artist intuitively introduces a characteristic element of her work: a narrative which proposes inconclusive visual tales rather than the usual mere snapshots. For this purpose, she adds sensations which do not belong to the real world but to the poetic transubstantiation that she carries out when she photographs those landscapes.
Her nocturnal "non-places" work as "spaces of temporary occupation" which refer us back to both the finding and the loss. The luminous halo which bathes these night-time scenes invokes the longings of the characters that live in them. But, when the landscape takes on the absolute leadership, it is the off-camera voice of the artist which makes itself heard over the territory. For that reason, many of the titles of her works take us back to a certain emotional state which transcends the landscape itself. The image arises here in an activating mechanism of affection, worries and desires. We might speak in reality of post-romantic landscapes. Because, rather than about abrupt nature, the emotions are thrown into architectures and geometrical constructions which destroy the experience of the wild landscape. The artist invariably photographs territories in which these artificial structures, without any aesthetic intention, make their way among the night-time shadows. We thus find advertising placards becoming light sculptures, petrol stations or roundabouts without any function, like luminous islands, of soulless territories.
Subjected to an effective geometrical economy, these places fight for space with nearby nature. They are at one and the same time spaces of light isolated and integrated in the middle of nowhere.
The nocturnal nature is thus a backdrop, a secondary element which frames and takes in the spectacle of desolation. The leading characters wander on the fringes of light and darkness. Their appearances occur in landscapes without identity, in residential areas on the edges of towns which vainly exhibit their false promises of freedom. But it is there, in the middle of this degraded landscape, that the artist carries out the simulation of the much-desired reunion while waiting for somebody to rescue her from an endless night.
José Gómez Isla